About
Family-owned and operated alongside an experienced core team with decades of industry experience, we're book lovers here to transform your manuscript into the published work you've been dreaming of.
From typeface, to cover art and marketing, Palmetto Publishing is a one-stop-shop to get your book printed to your exact specifications and into the hands of readers around the world.
We offer assistance with every step of the book lifecycle, and with your creative direction, our comprehensive publishing services will help you develop a finished product that you can be proud of. And we do so without taking any cut of your royalties. Our years of professional experience, passion for publishing, and warm personal touch will make the difference.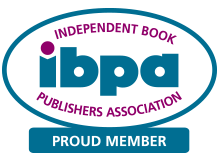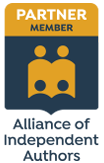 Awards and Affiliations
The Torch Award for Marketplace Ethics is the most prestigious award the Better Business Bureau can present to a business or nonprofit. Receiving this award demonstrates a continued commitment to integrating high ethical standards into daily practices and interactions with consumers.
The Team
We're here for you every step of the way.
Palmetto Publishing isn't some huge faceless corporation, but a family-owned business and team of professionals that love what we do, and is personally committed to seeing your dreams come to fruition.
We are your publishing team, and we'll put in the time to ensure your book is finished to your exact specifications. Which is why we have a 100% satisfaction guarantee. No matter how large or how small the project, our professional staff is ready to assist you with all of your publishing needs.
Our Team Includes:
Editors
Graphic Designers
Marketing Experts
Publishing Experts
Illustrators
Authors
Why do we care?
Because we love independent authors, and we have an innate drive to help you to succeed. Let our dedicated team put their passion for publishing to work for you.
We care about our independent authors, and we care about your work. Rest assured you are putting your manuscript in steady and able hands. And if you're not happy, we'll give you your money back. But we have a strong feeling that won't be necessary.
Contact Us Today
To Get Started!